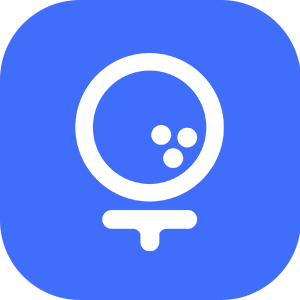 Features
Our feature set is tailored for the unique demands of Golf Cart Fleet Management. Designed with flexibility at its core, our features accommodate fleets of any scale - from local clubs operating a handful of carts, to resorts, and event fleets in the hundreds. Experience unrivalled flexibility with IOTee.
Keyless Operation
Feature at a glance:
Unlock via Dashboard, Bookings, Access Codes.

Auto-lock & Scheduled Unlock.

Optional Key Mode.
Carts can be released in a multitude of ways, giving you unparalleled flexibility to run your fleet securely, tailored to your specific needs. Use the dashboard to manually unlock the cart from the comfort of the pro shop, provide a booking code or link that lets golfers access the cart during their designated booking window, or use a 'Virtual Key' with a personal access code. Parking Zones ensure carts are locked again on their return.

Keyless is all about offering you the flexibility to operate your fleet however you see fit, securely and efficiently. But IOTee isn't about just eliminating the physical key, we understand the necessity of traditional operations as well. At the click of a button, any cart can be set back to key mode, allowing you to transition toward keyless at a pace that suits you.
Real-Time Tracking
Feature at a glance:
Cart Locations.

Driver Detail.

Live History Trail.
Our tracking is the most real-time on the market, with location reports as frequently as 10 seconds. Every cart is individually tracked along with a live drive history trail for that specific journey. You can quickly see who is driving each cart, how far they have driven and the current drive speed.
Bookings
Feature at a glance:
Cart Bookings.

Unlock Link sent via Email.

Scheduled Unlocking.

Integrations.
Our booking system empowers your guests and members to reserve and access carts without the need for physical keys, opening up the possibility to extend your operating hours and facilitate cart hires during previously unreachable times.

For added convenience, and to be inclusive for all users, a booking can be scheduled to automatically unlock the cart on behalf of the guest.

Our booking system isn't designed to lock you in, and we know that clubs rely on a variety of existing services and platforms to manage their operations. While we provide a robust booking system, we're also committed to compatibility and integration. We're currently partnering with some of the most popular booking platforms in Europe, and we also offer an API for future potential partners.
Scan-to-Ride Payments
Feature at a glance:
Opportunity Hires.

Additional Revenue.

Scheduled Pricing.
Imagine the possibilities of automating your rentals with our Scan-to-Ride feature. By allowing guests to pay directly at the cart, you can boost your rental turnover, especially during off-peak times. Envision extra carts being available for guests in the evenings, ready to be rented and fully tracked, enhancing both the user experience and your operations.

Twilight or Weekend rates? You can schedule your prices for different times and days, encouraging your guests to hire carts around the clock and maximising your fleet capabilities.
Ride History & Reports
Feature at a glance:
Individual Cart Trips.

Full Drive Trail.

Driver and Ride Information.
We don't just track the overall movements of your carts throughout the day, we break it down into individual trips. This gives you the ability to trace the exact journey for each rental made. Our industry-leading ride reporting offers invaluable data including driver's name, contact details, specific ride tags, detailed drive trail, and the total duration of each rental. This wealth of information puts you in full control of your fleet.

This information is kept indefinitely, meaning you can go back as far as the first day you started using IOTee. Perfect for guaging cart usage over the long term - and especially useful when it comes to renewing you fleet.
Want to know more?
We'd love to hear from you. Contact us today for a demo and further information